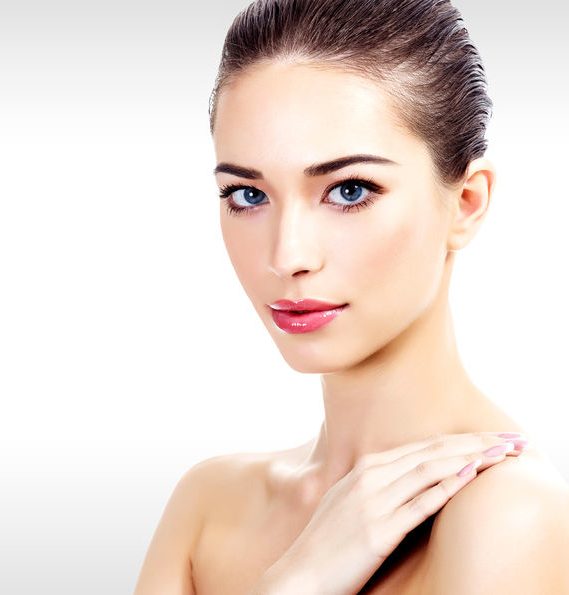 WHAT IS CELESTIAL INFUSION?
It is a newer generation of IV Glutathione with high dose of Glutathione with proprietary Whitening boosters, Vitamins C, E and B complex, Collagen, Placenta, and MT Factor for super fast skin lightening, brightening and youthful glow results in as little as same day of infusion. The MT Factor of Celestial Infusion is clinically proven to lighten melasma, freckles, age spots and other skin pigmentations.
WHAT ARE THE BENEFITS OF GLUTATHIONE?
Glutathione is a powerful anti-oxidant, and has the following benefits:
* Skin Whitening
* Anti-aging
* Prevent Cancer
* Preserve Memory
* Improvement of Cardiovascular Health
* Enhancement of Physical Stamina
IS HIGH DOSE OF GLUTATHIONE SAFE?
Because it is essential to boosting our immunity, high dose of glutathione is safe and will play a role in helping you avoid infections and other diseases.
WHY IS VITAMIN C NECESSARY FOR WHITENING EFFECT OF GLUTATHIONE?
Studies show that Vitamin C enhances the beneficial effects of glutathione, including its anti-oxidant, anti-aging and skin whitening effects.
WHAT ARE THE BENEFITS OF COLLAGEN?
Collagen is a protein found in connective tissues throughout your body, including our skin. As we age, our skin's inner layer loses collagen and as a result, becomes less supple and firm and more vulnerable to damage. Infusion of collagen will make the skin more supple and more young-looking.
WHAT ARE THE BENEFITS OF VITAMIN B COMPLEX?
Some of the benefits of Vitamin B complex include increased energy, improved or more stable moods, healthier skin, hair and eyes. It also serves as a skin-lightening agent. The vitamins are important for proper nervous system and immune system function.
WHAT ARE THE BENEFITS OF VITAMIN E?
Vitamin E is a powerful anti-oxidant. Thus, Vitamin E helps improve immunity, preventing diseases like infections and cancer. It helps in the healing process of the skin and scalp through increase circulation. Vitamin E speeds up cell regeneration. This creates an anti-aging effect, which makes the skin look younger.
WHAT ARE THE BENEFITS OF PLACENTA?
Placenta is touted for its anti-aging benefits since it contains high concentrations of hormones and growth factors (stem cells).
WHAT IS "MT FACTOR?
MT Factor is a proprietary ingredient of Celestial Infusion that blocks melanin formation path induced by ultraviolet rays of the sun, preventing melanin accumulation. Thus, it effectively lightens dark pigmentations including melasma, freckles and age spots.
HOW FAST CAN I SEE THE RESULTS?
Depending on how your body metabolizes the glutathione and other ingredients of Celestial Infusion, you can see results by as little as 1 hour after the infusion.
HOW OFTEN CAN I HAVE THE CELESTIAL INFUSION?
It depends on the amount of skin lightening that you wish to attain, but it can be done every 1 to 4 weeks. Every week treatment for approximately 6 weeks will lighten your skin by as much as 3 to 4 skin tones.
IS THE SKIN LIGHTENING TEMPORARY?
As with other glutathione skin lightening treatments, the effects will fade after 1 month or so if you wouldn't maintain the treatment or take oral glutathione.