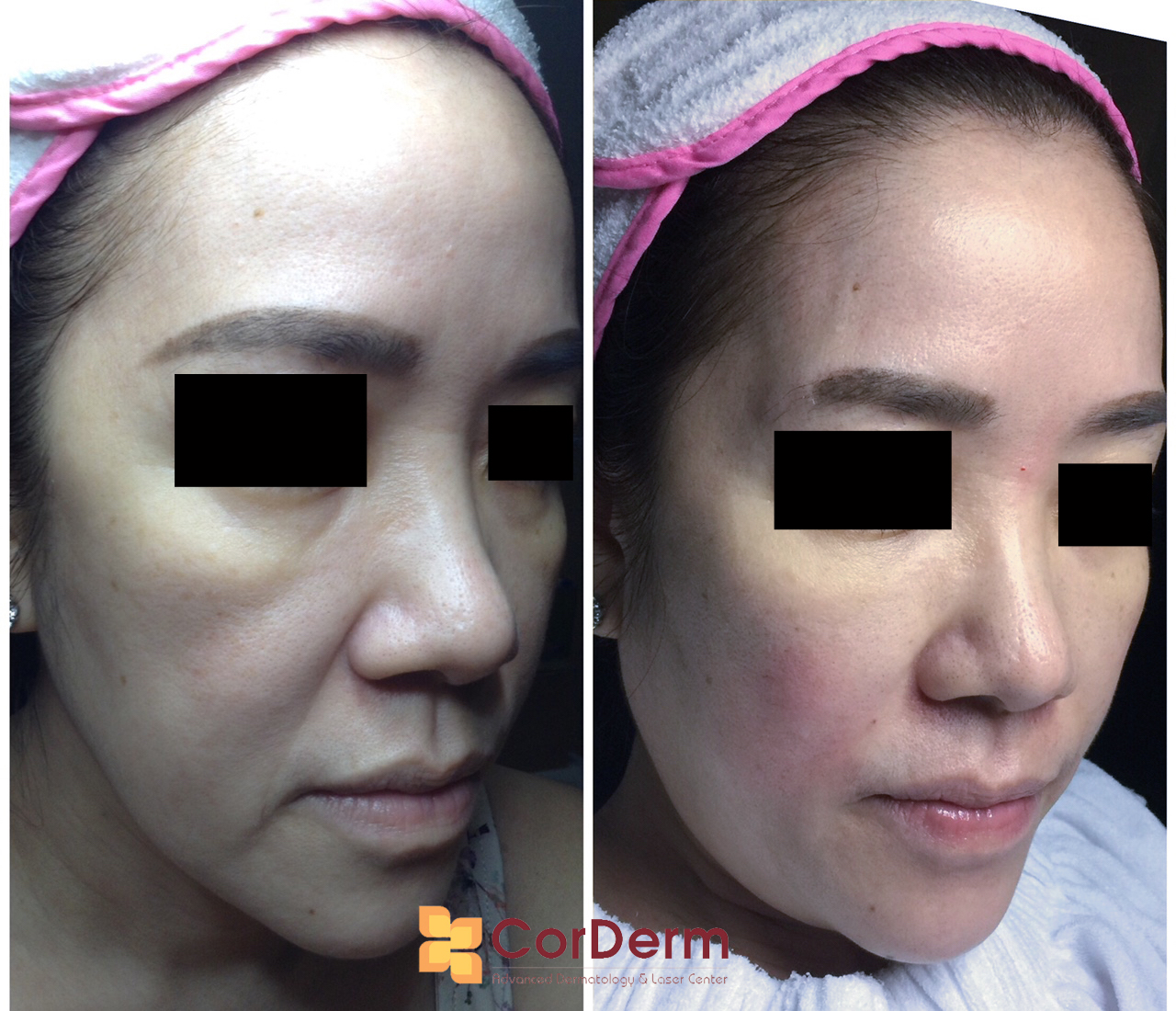 Dermal Fillers (like Juvederm™, Restylane™, Radiesse™) can help you achieve that More Youthful Look without looking overdone or "unnatural". Results are instant and with much less downtime than surgery! Plus results last for up to 18 months! Dermal fillers can be used for many other purposes like for Lip augmentation, Non-surgical Nose Lift, Deep Scars treatment, Neck rejuvenation, Hand rejuvenation, etc. Our dermatologist, Dr. Margaret Corcoran is now using the latest technique using Microcannula to decrease the pain and trauma of needles, and to diminish the downtime like redness, swelling and bruising after the treatment.
This patient had Tear trough treatment, Cheek augmentation and Midface augmentation using Juvederm™. Notice the big difference in her face without looking overdone. The after photo was right after the dermal fillers treatment.
Want to know more about Dermal Fillers using the Microcannula technique? Ask our Board-Certified and Internationally-trained Dermatologist about it.
Please call 8088140, 8869148 or 0917-9579335 to schedule your consultation/treatment. See you at CorDerm soon!