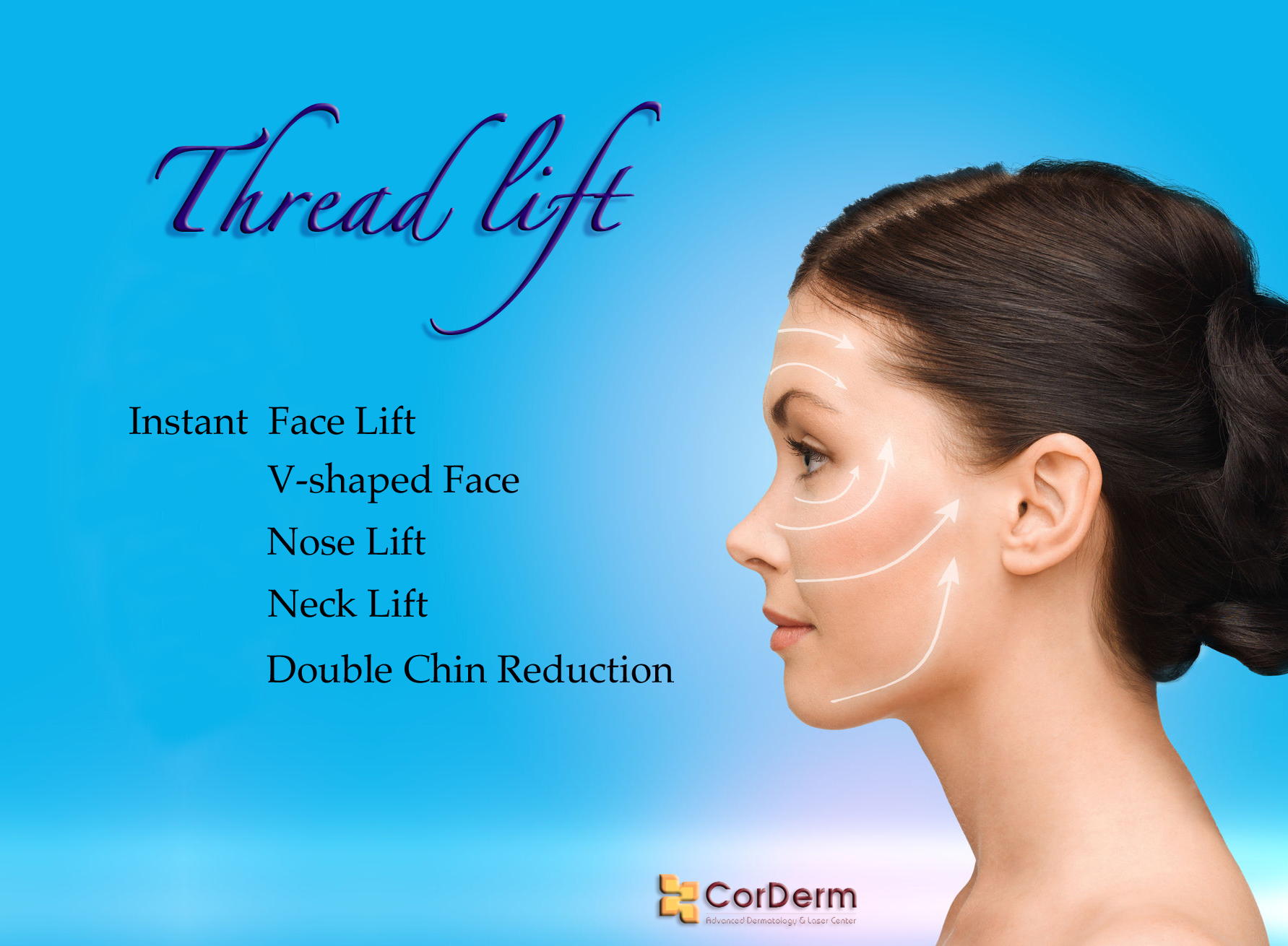 WHAT IS THREAD LIFT?
Thread Lift is a procedure which involves elevating different parts of the face using special threads without having to make surgical incisions as with a classic surgical face lift.
It makes use of either the Polydioxanone (PDO) thread or the Polycaprolactone (PCL) thread. Thread Lift is usually performed using a local anaesthetic. Results are instant, even more so after about 3 to 4 weeks. However, the results continue to improve over a 3 to 6 month period as your own collagen begins to grow around the threads aiding the lifting effect. Recovery is generally quick.
IS IT PAINFUL? WHAT IS THE DOWNTIME?
The treatment is virtually painless after the application of local anesthesia. There will be redness and swelling which can last for around 2-3 days. Bruising can also be a possibility which will subside in around 5 to 7 days. Patients may find that facial movement is limited for the first two weeks and it may hurt to laugh or smile.
HOW LONG WILL THE RESULTS LAST?
The threads stimulate natural collagen production while it gradually dissolves over a period of up to 2 years, depending on the type of threads that will be used. The new collagen build up maintains the new enhanced appearance for up to 5 years.
WHAT SHOULD I DO AFTER THE THREAD LIFT TREATMENT?
It is very important that you follow the advice of your dermatologist carefully after a thread lift so as not to disrupt the placement of the threads.
Post-surgery advice may include:
1. You can resume normal activities (light walking, sitting up, watching television, using a computer, etc.) within the hour but you should take it easy during the first few days.
2. You should not talk, laugh or smile excessively or make exaggerated facial movements for the first few days.
3. You should not sleep on your face for the first week.
4. You should not shave your face, use chemical peels, scrub it or use harsh cleansers for the first week.
5. You should avoid any strenuous exercise or physical activities for the first week.
6. You should not massage, rub or apply pressure to your face for one month as this could disturb the threads.
7. You should use recommended pain killers as required.
Want to know more about Thread Lift Treatment? Ask our Board-Certified and Internationally-trained Dermatologist about it.