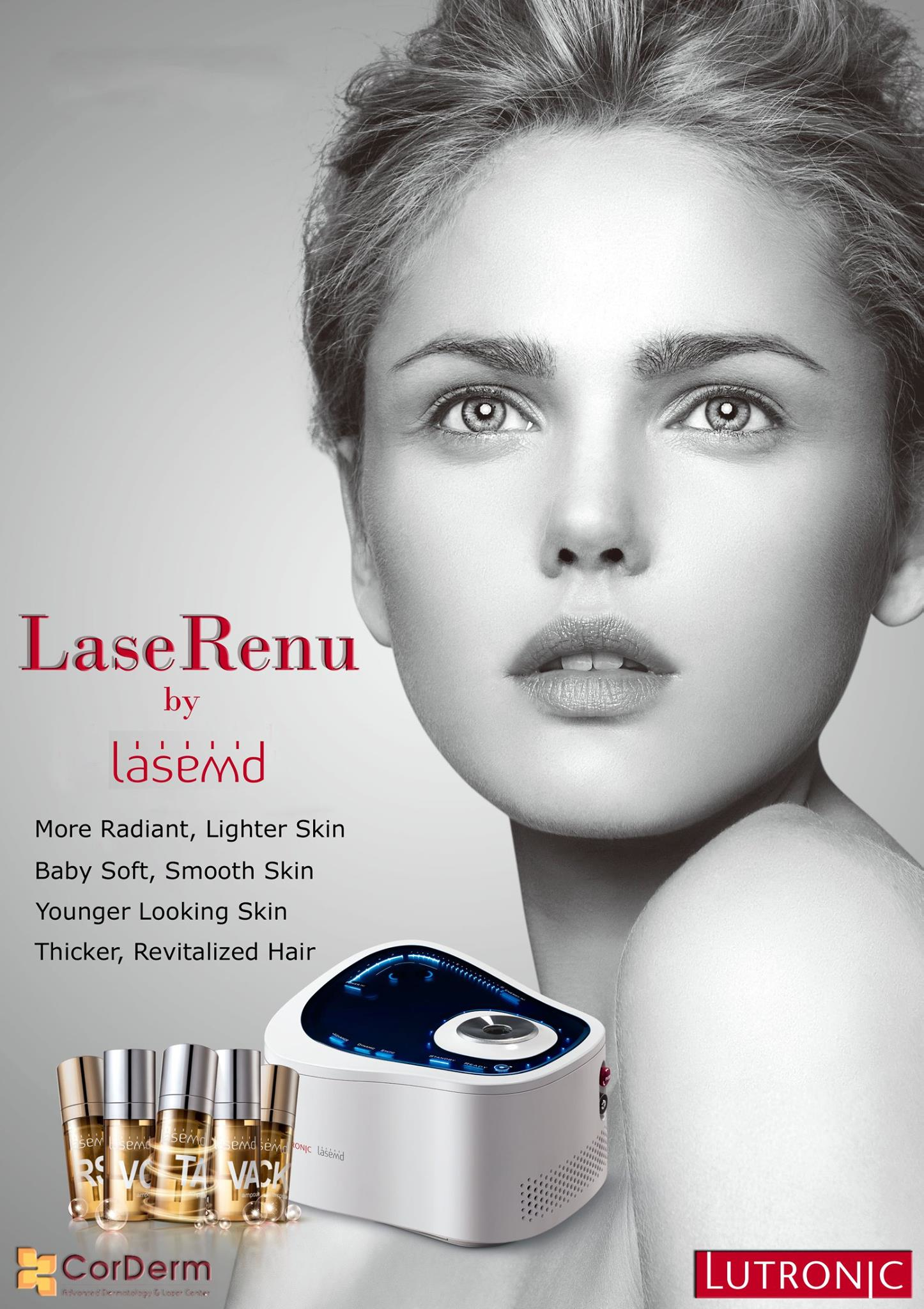 LaseRenu combines a sophisticated laser system (fractional Thulium laser) together with an exclusive line of cosmeceuticals, engineered to provide an ideal environment for the medicines to be absorbed into the skin to speed healing from within.

WHAT ARE THE BENEFITS OF LASERENU BY LASEMD?
LaseRenu can address these different types of dermatological problems:
– Dark skin pigmentations including Freckles, Melasma
– Wrinkles, Sagging skin
– Dry, Rough skin
– Scars, Keloids
– Stretch marks
– Hair loss, Alopecia
HOW OFTEN CAN I HAVE THE TREATMENT?
Treatment can be done every 2 to 4 weeks.
HOW MANY SESSIONS DO I NEED?
For optimal results, we recommend minimum of 5 sessions.
DOES THE TREATMENT HURT?
You will feel a warm slight pricking sensation during the procedure, which is tolerable.
WHAT SHOULD I EXPECT AFTER THE TREATMENT?
Immediately after the treatment, there will be some slight pinkish hue to the skin which disappears in a few hours.
After a few days, you will notice your skin getting brighter, mild wrinkles improving, and dark spots lightening. More improvement will be noticed after the 3rd treatment session.
For treatment of hair loss/alopecia, you will notice more hair growth after 1 month.