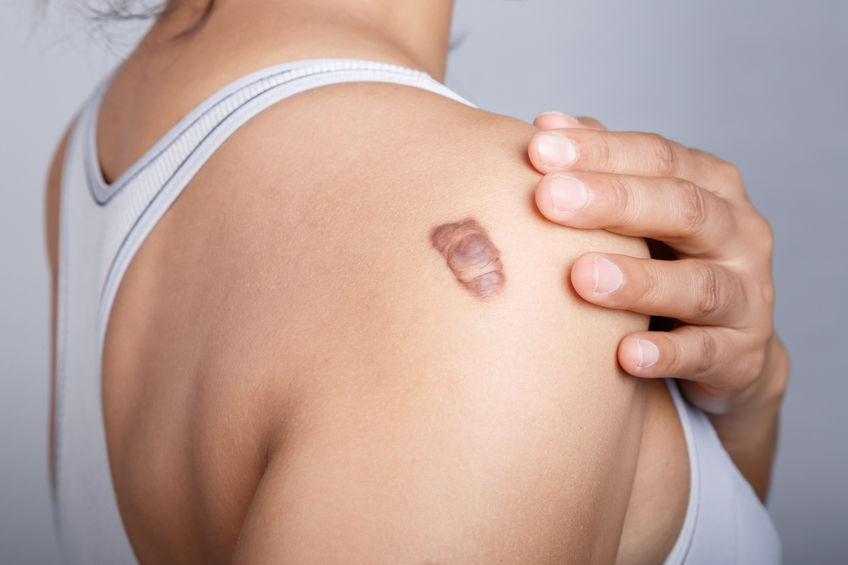 WHAT IS NANOPORE SCAR/KELOID THERAPY?
NanoPore Scar/Keloid Therapy is a new treatment system, developed in Europe. It is a system of direct delivery of anti-scar ingredients to inhibit fibroblast proliferation/scar formation and promote reduction in the size and thickness of scars and keloids. The skin becomes more receptive to the key ingredients that are infused because of this technique, thus, hastening the improvement of keloids/hypertrophic scars.
HOW MANY SESSIONS ARE NEEDED?
The number of sessions will depend on the severity of the keloids/hypertrophic scars. An average of 5 to 6 sessions may be needed for better results. Each session can be done every 3 to 4 weeks.
WHAT CAN I EXPECT DURING AND AFTER THE TREATMENT?
We apply a numbing cream 30 to 45 minutes before the procedure. Immediately after the treatment, there will be redness and swelling which will last for around 2 to 3 days. Improvement can be seen after approximately 3 to 4 weeks.
ARE THERE ANY RESTRICTIONS AFTER THE PROCEDURE?
We recommend that the patient avoid washing the area for 24 hours. Friction/scratching of the keloids/scars should always be avoided to prevent increase in the size of the keloids/scars. Silicone ointments/Silicone sheets can be continued after the procedure.
Want to know more about NanoPore Scar/Keloid Therapy? Ask our Board-Certified & Internationally-Trained Dermatologist about it.