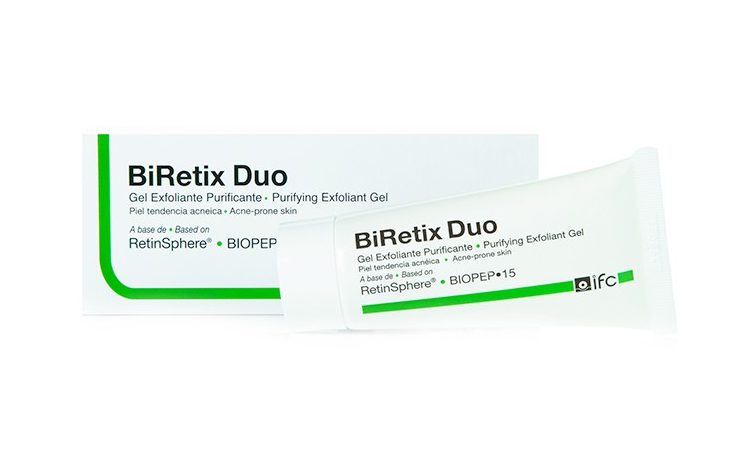 HOW AND WHY DO ACNE/PIMPLES FORM?
Our skin is covered in hair follicles. In a healthy hair follicle the sebaceous gland produces a small amount of sebum, which moves up to the surface of the skin where it acts as a waterproofing agent. The opening of the follicle is wide making it easy for the sebum to exit the follicle.
Acne are caused when the opening to the hair follicle is blocked, closing off oxygen and allowing the sebum to stagnate. This is the early stage of acne known as a comedone.
This environment allows rapid growth of Propionibacterium acnes (P. acnes), the bacteria that leads to acne. At this point the hair follicle becomes inflamed and red and forms pus.
There are several factors than can contribute to cause of Acne:
– Hair follicles can become blocked by excessive sebum on the skin and an accumulation of dead skin cells
– Some cosmetic products can block hair follicles
– Hormones can cause an increased production of sebum and an accumulation of dead skin cells at the follicle opening.
In order to effectively fight acne, each stage of the acne development process needs to be tackled.
WHAT IS BIRETIX DUO GEL?
BiRetix Duo Gel is a clinically proven purifying exfoliating gel that visibly improves the appearance of acne. Containing the optimum balance of leading technologies, this product works to target every stage of the development of acne, clearing the skin of existing blemishes and helping to prevent further breakouts.
The unique combination of vitamin A ingredients work to clear pores and purify the skin, helping to reduce the appearance of comedones that can lead to the formation of spots. Salicylic Acid gently exfoliates, unclogging blocked pores, clarifying the skin and diminishing any redness. Meanwhile, the clinically proven, sophisticated botanical complex fight against 24 strains of P. Acnes – the bacteria that lead to spots – while causing no bacterial resistance, meaning this treatment can be used for prolonged periods of time.
This non-irritating, no-sensitizing gel is an effective treatment for all stages of acne.
WHAT ARE THE BENEFITS OF BIRETIX DUO GEL?
A clinically proven, effective treatment for inflammatory acne
– Vitamin A works to clear pores
– Salicylic Acid unclogs pores and reduces redness
– Botanical actives fight against spot-causing bacteria
– Does not sensitize the skin or cause bacterial resistance
HOW DO I USE BIRETIX DUO GEL?
Apply an even layer to the affected areas after cleansing, once or twice daily. For best results, combine with the other products recommended by your Board-Certified Dermatologist.
MADE IN SPAIN