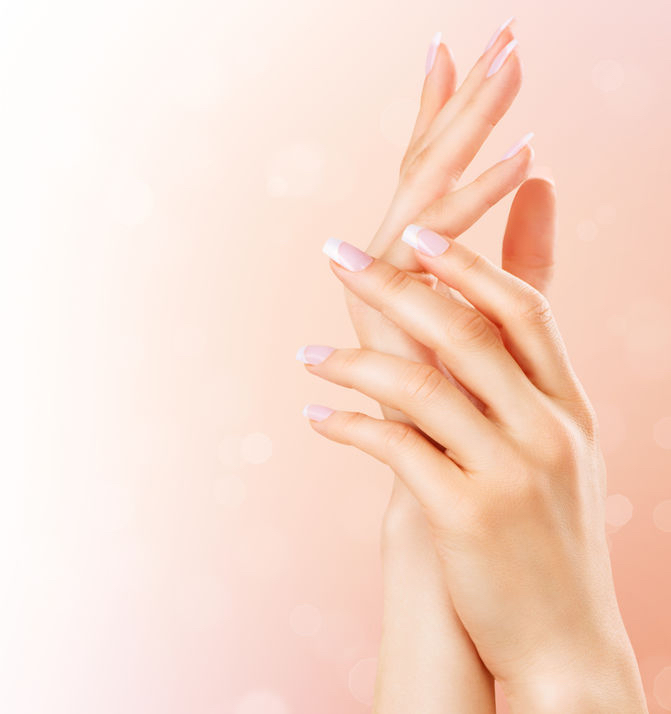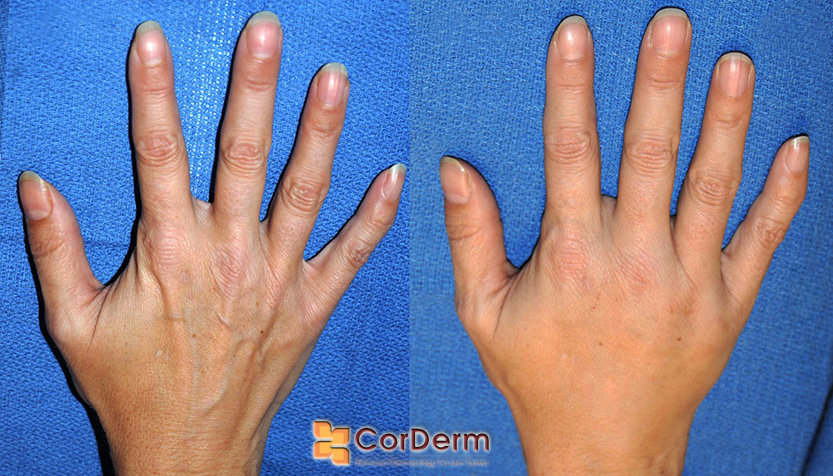 Our bodies also show the signs of aging, just like our faces. However, we devote so much time taking away wrinkles and age spots, and miss taking care of our hands. This can lead to the "odd" appearance of youthful face and aged hands.
Our hands are always exposed. They not only do get lots of sun and environmental exposure to irritants that make them age faster, they're also constantly on display every time we shake someone's hands or touch our face. Our hands might give away our age even if our face doesn't.
Most people assume that there's nothing that can be done for ageing hands, but there is a solution for it – Radiesse® a Dermal Filler.
WHAT IS RADIESSE®? HOW DOES IT WORK?
RADIESSE® are dermal fillers made of Calcium hydroxylapatite that are used for smoothing moderate to severe facial wrinkles and folds. RADIESSE® is also used for correcting volume loss in the back of the hands.
WHEN WILL I SEE THE EFFECTS OF HAND REJUVENATION USING RADIESSE®?
The results are visible right away. Remember to allow a little time for any redness, swelling and bruising to go down.
HOW LONG DOES RADIESSE® LAST IN THE HANDS?
Results will typically last around 12 to 18 months.
DOES HAND REJUVENATION USING RADIESSE® HURT?
Most patients find the procedure on their hands comfortable with very little pain. We apply a numbing cream to the hands prior to the procedure. We also use very fine needles or flexible cannula. Furthermore, Radiesse® contains lidocaine, a local anesthetic numbing agent for added comfort.
WHAT DO I NEED TO AVOID AFTER MY HAND REJUVENATION TREATMENT?
As with Botox and other dermal fillers, it's important not to increase your body temperature after treatment, thus you should avoid drinking alcohol, exercising or exposing to too much sun for the first 24 hours.
WHAT ARE THE SIDE EFFECTS OF THE HAND REJUVENATION TREATMENT?
You may experience a little swelling, redness, itchiness or bruising after the treatment. There may be tenderness afround the injection site and potentioal lumps in the treated area. These lumps can be reduced by massage.
Want to know more about Hand Rejuvenation using Radiesse®? Ask our Board Certified and Internationally-trained Dermatologist about it.