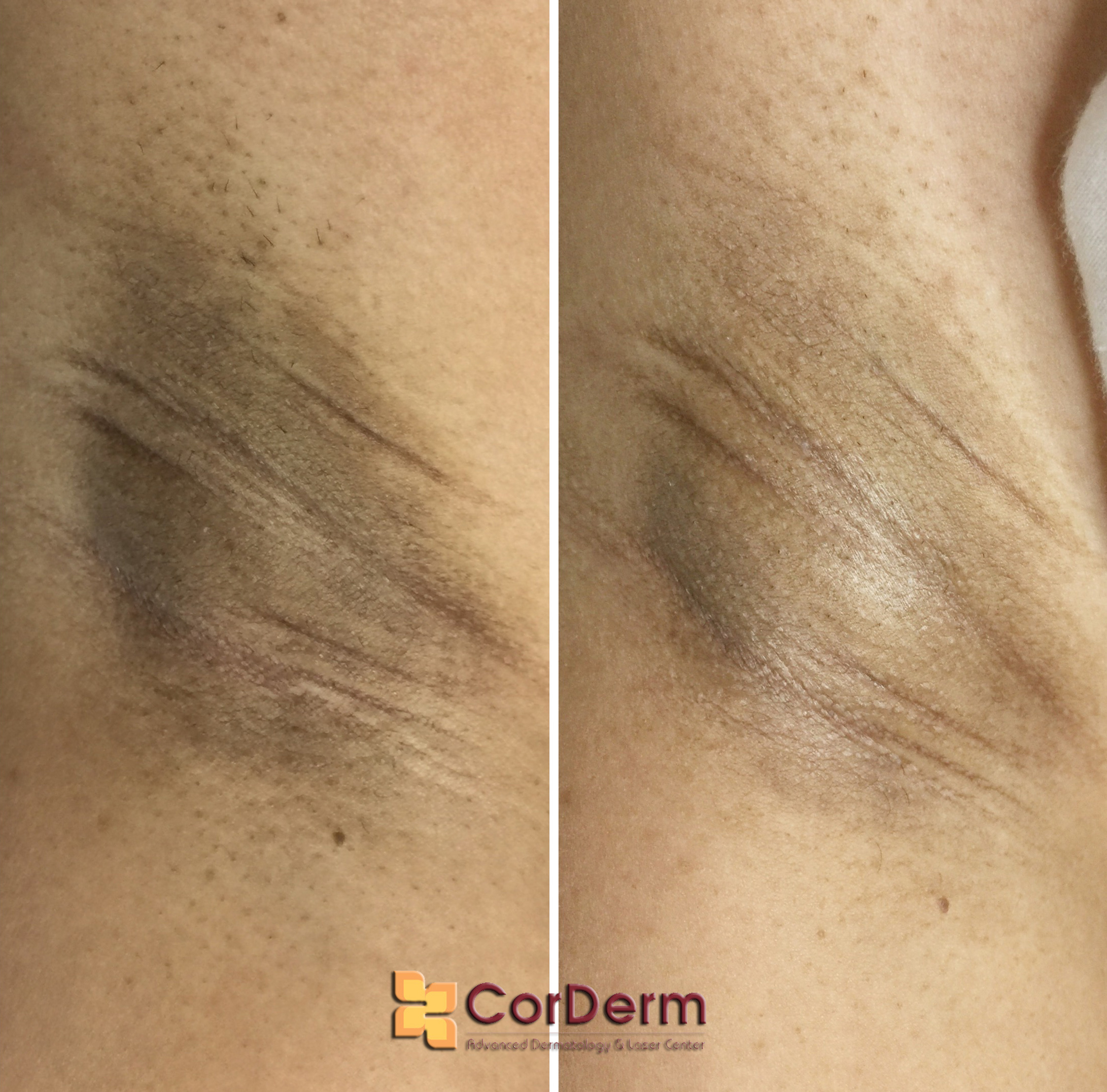 PicoSure Laser, the World's Fastest and the Only Stable Picosecond Laser Lightens and Treats all types of Pigmentations like Freckles, Melasma, Dark Scars and even Dark Groins & Underarms in just a few sessions! Plus treatments are comfortable and there is little to no downtime!
This patient had persistent dark underarms. She underwent all types of treatments from creams to chemical peels and lasers. 2 sessions of PicoSure Laser later and her underarms have significantly lightened!
Want to know more about PicoSure Laser? Please call 8088140, 8869148 or 0917-9579335 to schedule your consultation with our Board-Certified and Internationally-trained Dermatologist, Dr. Margaret Corcoran. See you at CorDerm soon!