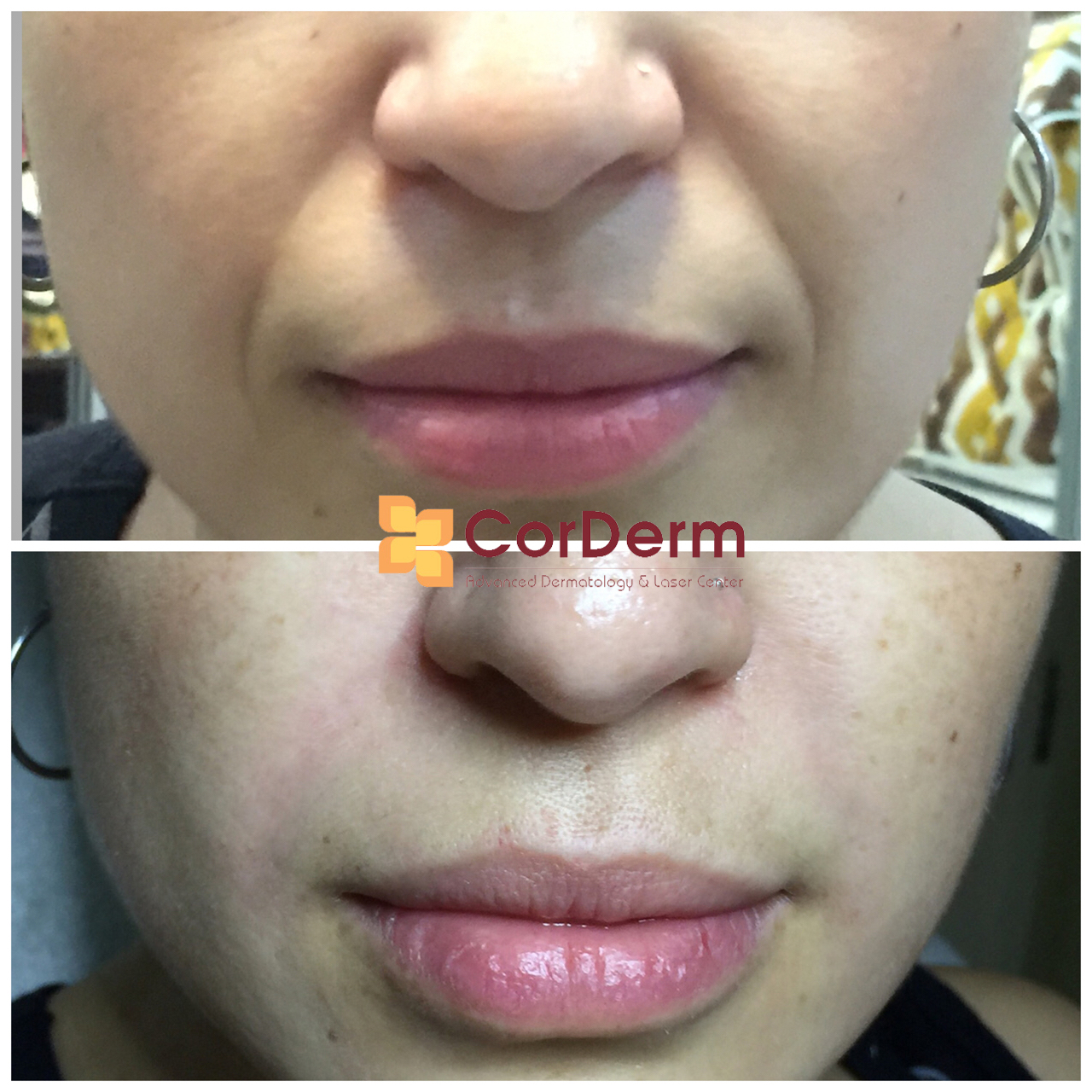 Radiesse™ is a new generation Dermal Filler made of calcium hydroxylapatite that has both immediate effects and benefit of collagen formation. Thus, aside from the advantage of seeing the results immediately after the treatment, you're assured of longer lasting results (up to 2 years!) and better filling action because of its property of stimulating your own body's collagen formation. It's used to improve wrinkles, restore facial and hand volume and to improve deep scars like acne and chickenpox scars.
This patient had very deep Nasolabial folds that bothered her and made her look older than her age. Radiesse™ injection rejuvenated her appearance instantly! And this will last for up to 2 years!
Want to know more about Radiesse™? Pls call us at 8088140, 8869148 or 0917-9579335 to schedule your consultation with our Board-Certified and International-trained Dermatologist, Dr. Margaret Corcoran. See you at CorDerm soon!